In this video on the left we briefly introduce to you the things the company really consists off.
Inspirational Lecture I - 24/11/21
The first Inspirational Lecture of the academic year was a great success! Thanks to guest speakers Jo Van Moer (Van Moer Logistics) and Hans Otto Wirtz (BubblyDoo) for the fascinating testimonials. Inspiring for the entrepreneurial audience in the room!
  Like our page already? The Company is a company for and by engineering students at the UAntwerpen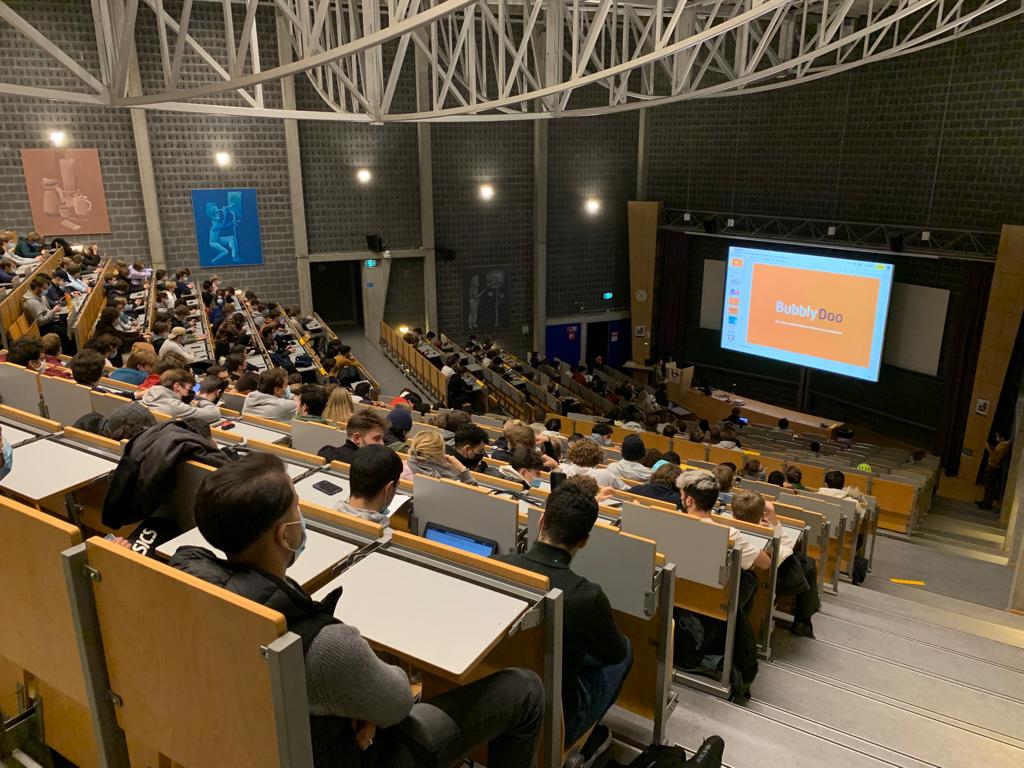 Every year the 3rd year students of the Company establish an SPB, are you curious which SBPs there are this year? Then go take a quick look via next button.